Chocolate Delicacy to Ambad - Best Sellers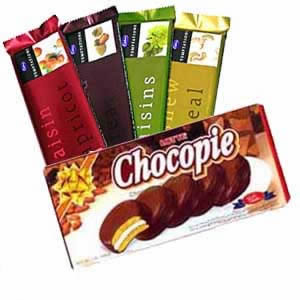 Chocolate Delicacy
A delightful arrangement of 4 Cadbury Temptation Bars with a Chocopie box in a hamper for a mouth-watering sweet experience.
The Hamper is one of the ideal gifts for your treasured ones in India . It conveys your sweet feelings.
If hand delivery for this item is not possible at your chosen location, then this item will be shipped within 3 to 4 days.